Please welcome
Christine Rains
...a writer, blogger, and a super fantastic beta reader.
Christine has one novella and sixteen short stories published and three short stories forthcoming. She is a member of RWA and S.C.I.F.I. Her writing covers all genres of dark fiction, but she loves to lose herself in paranormal romance most of all.
Website:
http://christinerains.net/
Blog:
http://christinerains-writer.blogspot.com/
The Dark Kiss--Writing Romantic Horror
Whether you call it romantic horror, romantic suspense/thriller, or dark romance, it's a tricky genre to write. Many consider horror and romance at odds with one another. The audience of one genre typically isn't fond of the other and vice versa. A lot of romance fans don't want to be terrified, and some horror fans don't like the mushy parts. How to blend the two successfully then?
Balance is the key. Horror isn't always about blood and guts. If you have anything too gory or violent, it turns off the romance fans. In this case, you need to turn up the suspense. Keep your readers on the edge of their seats not with grossing them out, but leaving them anticipating and dreading what might come next. A reader's imagination is a potent tool. Never forget to use it to your advantage.
There might be monsters or ghosts, but horror is also about the every day things. Find something that your readers can relate to. The best way to do so is look inward and see what you're afraid of. If you can find something ordinary and make it frightening, you've got a great hook.
Romance fans want to see the turmoil of emotions in a relationship. The ups and downs, and everything in between. Scenes that go into too much sappy detail and harp on the romance itself will bore horror fans. They don't want sweet, and romances don't have to be that way. They can be dark, consuming, and dangerous. No flowers and candies. Heroines and heroes alike fall in love with bravery, intellect, and confidence.
As the suspense picks up pace, so should the romantic element of the plot. Alternate highs throughout most of the story, but join them near the end.
Never be explicit with the horror or romantic details. Too much will chase off readers, but that doesn't mean leave out the important bits. Be clear what you're writing about.
The ending must wrap up all points of the story. Most romance readers want the happily ever after, but when writing in this genre, you have more leeway. The horror of real life is that the boy doesn't always get the girl even if he saves her life. Sometimes it ends in tragedy and that can be satisfying in itself.
You can give your readers that passionate kiss and have the killer sneaking up on the couple. Just remember to make it believable or else you'll lose readers from both genres. Balance these elements well and you might have the next best seller in romantic horror.
Christine is the author of FEARLESS.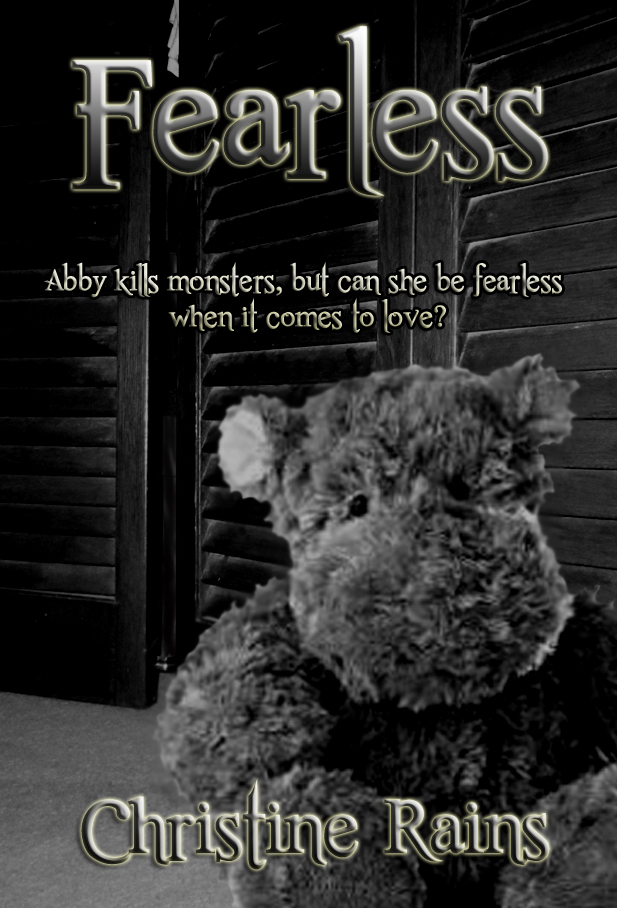 Smashwords -
http://www.smashwords.com/books/view/208858
Amazon Kindle -
http://www.amazon.com/dp/B008RNOOM2
B&N -
http://www.barnesandnoble.com/w/fearless-christine-rains/1112333599?ean=2940014957809
Kobo -
http://www.kobobooks.com/ebook/Fearless/book-MvLWScy1K0qmehugYVENFg/page1.html?s=RTKjRBGhPU2IrykuAEcQVg&r=1
CreateSpace -
https://www.createspace.com/3958725