Untraceable by Shelli Johannes-Wells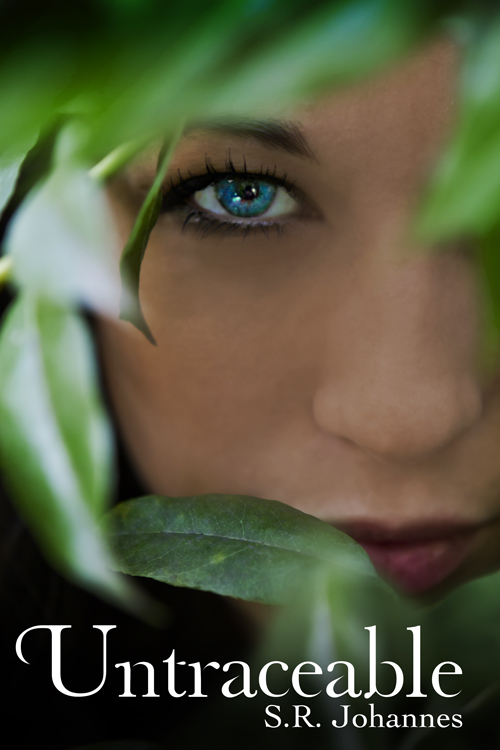 Release Date
: November 29th
Book Description:
16 year old Grace was reared in the wilderness. Her first pet was a bear named Simon. Her first potty, an oak tree. And, her first swing, a forest vine. Grace has lived in the Smokies all her life, patrolling with her forest ranger father who taught her everything he knew about wildlife, tracking, and wilderness survival.
When Grace's dad goes missing on a routine patrol, unlike everyone in her sleepy mountain town, she refuses to believe he's dead. After finding a Cheetos bag and stolen government file, Grace is convinced she's one step closer to proving all the non-believers wrong.
One day, while out tracking clues, Grace is rescued from imminent danger by Mo, a hot guy who has an intoxicating accent and a secret. Grace has never felt a connection like this before, certainly not with her ex-boyfriend, the adoring, but decidedly unrugged, Wyn.
After a few run-ins with the town's police chief, her father's partner, and some new evidence, Grace travels deeper into the wilderness that has always been her refuge only to learn that her father's disappearance is not a mere coincidence.
Soon she's enmeshed in a web of conspiracy, deception, and murder. And it's going to take a lot more than a compass and a motorcycle (named Lucifer) for this kick-butting heroine to emerge from an epidemic that's spreading like wild fire, threatening everything and everyone she's ever loved.
First line: The story begins with a preface, but this is the first line of chapter one. "Dad used to always say, nothing is untraceable."
I love this. It sets up the premise of the Dad and the title. I want more.
My Review:
The story centers around sixteen year old Grace and her search for her missing father. Her relationship with her mom has deteriorated. Her relationship with her best friend and ex-boyfriend Wyn is also on the rocks after her dad's disappearance. Everyone wants her to let go of the search for him but she can't. Guilt overwhelms her whenever she's enjoying herself because she feels she should be doing more—making her story very gripping and Grace's character one worth following.
I enjoyed Grace's spunky attitude and strong willed nature. I also enjoyed her moments with Wyn, and Mo, her mysterious love interest, leaving me wanting more.
Through unexpected twists, Grace is soon enmeshed in an intrigue that includes unsuspecting villains and heroes. A whodunit thriller that kept me engaged until the end.
A city girl all my life, I found myself transported into a different world. Johannes-Wells does an excellent job with the setting and gives the reader a glimpse of the truth of the horrendous–there is a gross factor in this book—things that people do. There is definitely a learning opportunity and I love that it doesn't smack you upside the head, but is written within the context of the plot. It makes me want to take a stand alongside Grace.
I'm being vague on purpose because I don't want to spoil the experience for you.
Overall it was a great read.
Why I read: After Shelli announced her ARC giveaways, I jumped at the chance to read it. Not only have I been following Shelli and love her blog, she's been kind enough to give back to the writing community through contests and sharing invaluable information to readers and writers.
Remember to join her newsletter for a chance at a discount during the first 24 hours the book is released. Click
here
.
And…
Remember to enter my 200 followers contest. Go
here
for more info.