I'm in a leadership training this week! Today was the first day and I learned a lot and we haven't even touched on specific leadership skills yet. We've talked about who we are as individuals and what we bring to the table. It was great to talk and learn about
my
culture, sense of self, and the qualities of a good leader.
This reflection has heightened my awareness of the type of person I want to be and how that impacts others around me. Because no matter how old or young you are...we are in constant motion and development of our sense of self.
And that is just awesome!
On a side note...
Rach Writes
is having a Writers' Platform-Building Campaign. She'll be closing the List of Campaigners on August 31st!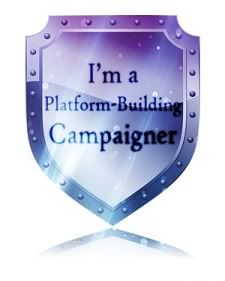 Check it out. Sounds like it's going to be fun.